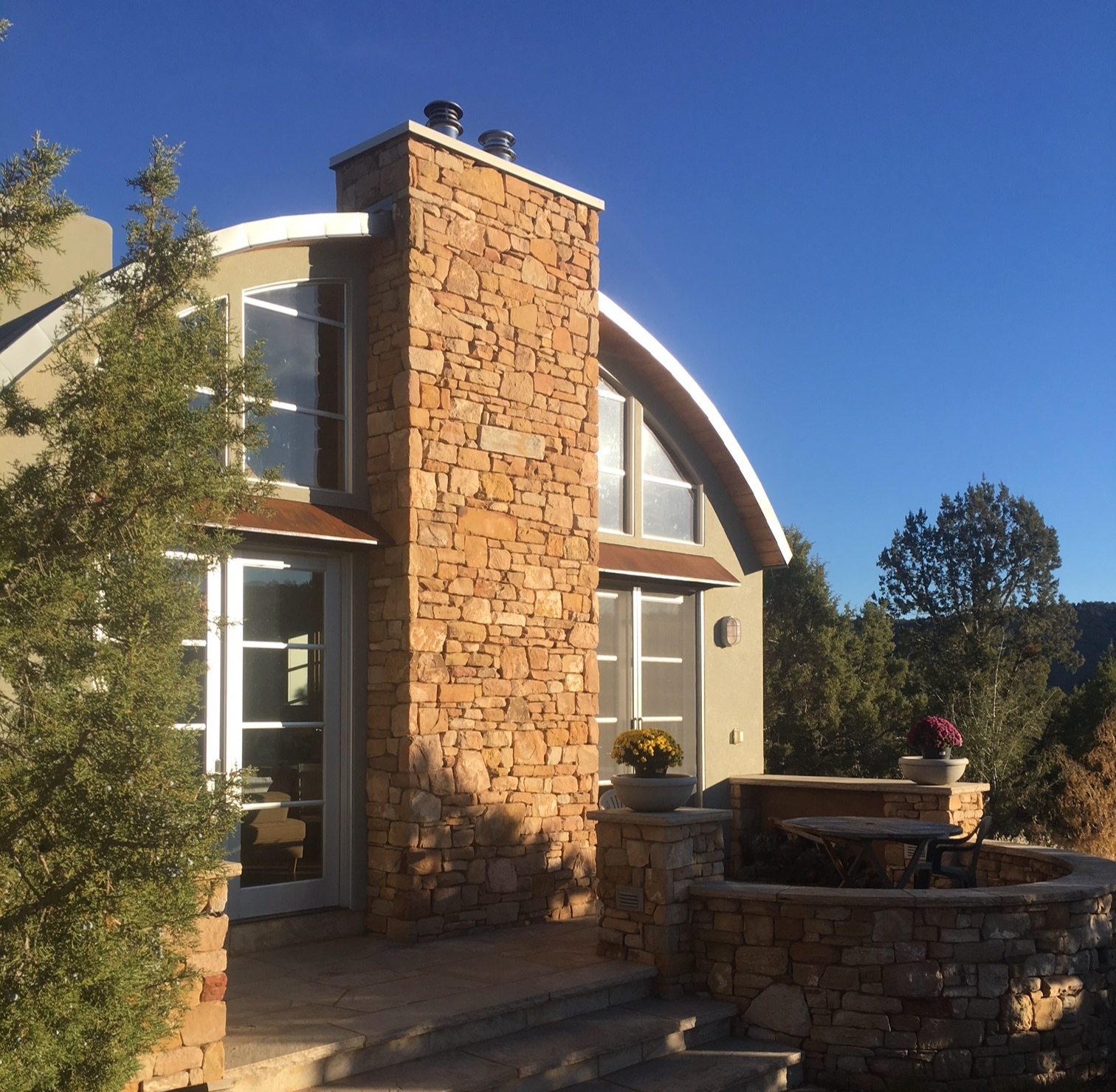 Southwest Industrial Adobe
This 900sq. ft. guest house explores the southwestern adobe vernacular with a slight industrial bent. Passive solar design was a goal as well as capturing dramatic views to the north and south. Materials include stone, stucco, corrugated metal and wood blended together to create a warm contemporary feel.
The barrel vaulted roof offers a strong geometric statement as well as a dynamic vaulted ceiling in the dining/family room. The two story tower contains the only bedroom ( there is a loft space as well) and provides a dramatic view of mountains to the north. Stone wraps both inside and out and erodes off into the landscape, creating the illusion of a ruin and creates a connection to a future primary residence.